Sources:

1. Lyon(s) Families Association of America: Database (on CD, as of 22 Feb 2010).

2. Family Group Sheet shared by descendant.

3. WorldConnect / WorldTree (online at RootsWeb.com/Ancestry.com, respectively).

4. Public Member Trees (online at Ancestry.com).

5. U.S. Naturalization Records Indexes, 1794-1995 (online at Ancestry.com):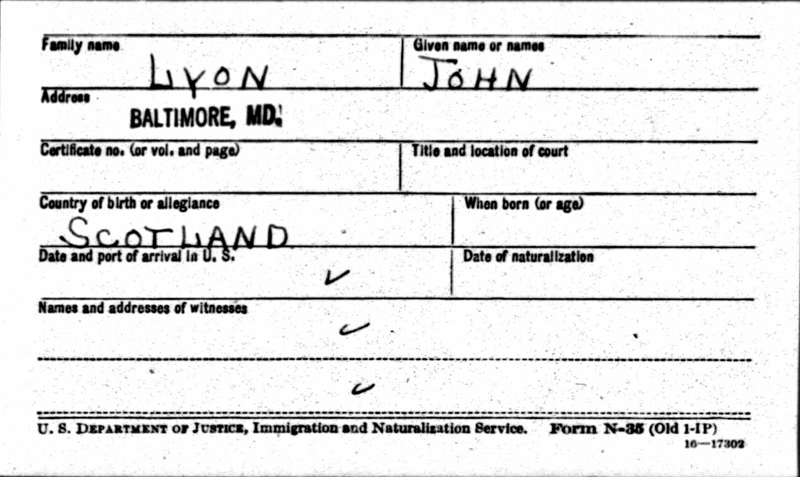 Secondary sources are asserting that this immigration record proves our subject's origin in Scotland. First of all, the record does not give us enough information to apply it to any specific John LYON. Secondly, the records date from 1794 to 1995. Our subject immigrated in 1673, so he cannot be the John LYON in this record.